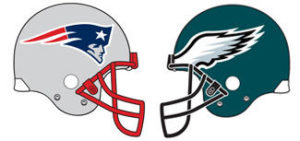 The Philadelphia Eagles are headed to the Super Bowl to face the New England Patriots, and you can get in on the action!
The Roslyn Rebels team is running a block pool: http://www.squarespool.com/roslynrebels.htm
Password to sign in is: Rebels (you will then be requested to enter a new password)
Cost: $10 a block. Half of the money goes to the team, and the other half is prize money.
Winning Breakdown:
1st-$100
2nd-$100
3rd-$100
Final-$200
Pay for your block(s) using the team's PayPal account: https://www.paypal.me/RoslynRebels