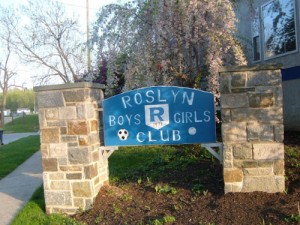 The Roslyn Boys & Girls Club was established in 1953. At that time the club provided a place for area youth to play football, baseball, softball, and soccer. The organization built a clubhouse to furnish a facility that could provide indoor activities, serve as a place where meetings could be held, and also provide an area for storage.
Over time, and especially in the last 20 years, we realized that as an organization our focus should be not only on youth but also on the greater community.
About 25 years ago, the organization decided to expand its horizons from a strictly sports oriented group to an organization that is able to serve the entire community year round. We embarked upon what would eventually turn out to be an aggressive and time consuming campaign to convert the facilities into a type of community center that would be utilized not only by the youth of our community but also local groups, organizations, and senior citizens of the area, with an emphasis on education.
Our dreams and goals became a reality when, in the spring of 1992, we completed remodeling the inside of the facility. We converted part of it into an activities room and installed video games, pool tables, and air hockey tables. We also transformed a portion into a computer room with eight computers and work stations with printers and copiers. The club worked out a deal with Penn State wherein we had a direct link with them and were provided free internet access. We offered free computer classes and opened the facility to school students and adults for their use.
We opened the facility for community use, and four Girl Scout troops, Town Watch, a modeler's club, the MONTCO Baseball Organization, EPYSA Soccer Organization, and several other local organizations utilized it as a meeting place.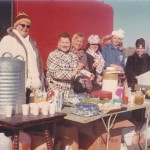 We also worked hand in hand with the Abington Township Community police to establish many community programs. We had a latch key program where students came to our facility after school and enjoyed a supervised atmosphere, utilizing many activities until their parents came home from work. This Community Policing included many other programs, too, such as bike safety and registration, baby sitting courses, Citizen's Police Academy, and other educational programs.
Our computer center and the programs listed above are only a sampling of the educational programs that were offered. The ease of access to our facility afforded us the opportunity to work with other organizations, too, all of whom had the common goal of educating the community's young and old. Some other examples of this were the 55 Alive/Mature Driving Program and Abington Hospital, which held educational clinics for senior citizens and the community at large. We were in the process of working with the local schools to institute some of their programs at our center when disaster struck us.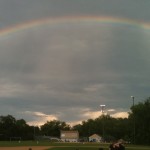 On September 8, 1996, the Roslyn Community was devastated by the remnants of Hurricane Fran. The storm dumped ten inches of rain in less than two hours, causing a flood and tremendous damage to many homes. FEMA declared Roslyn a national disaster area. The clubhouse was totally demolished, and all of its contents were destroyed.
What had become a reality turned back into a dream. But, an aggressive campaign was launched to rebuild the facility. New goals were set and, after much work, our dream became a reality again! Through the hard work of a group of dedicated people, the facility was rebuilt and a new era was begun.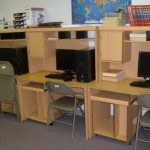 The facility now offers a computer room, which has five computers with Comcast internet access. An activity room, which has baseball, air hockey, and video games, has also been added. A main room, which has a large screen TV for instruction as well as entertainment, has been included. The facility is handicap accessible, and the bathrooms are open for use during games at Roslyn Park.
Our Sports' program, in spite of the flood, continues to flourish and has prospered. Today, our baseball, basketball, soccer, and softball programs are second to none.