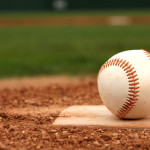 Registration for SPRING 2018 ROSLYN BASEBALL and SOFTBALL is now open! Click here to access our online registration portal.

In-person registration dates for the 2018 season are Saturdays, January 13 from 3:00-5:00 pm and January 27 from 2:00-5:00 p.m. at the Roslyn Boys & Girls Clubhouse, 2818 Hammond Place, Roslyn, PA. Please refer to the registration table below (prices subject to change).
NOTE: Placement on a "travel" team is determined at tryouts. Registering a player for a "travel" team does not guarantee placement on the team.
For additional information, contact:
Baseball travel teams: Eric Rohrback | (215) 768-0940
Baseball intramural teams: Ben Brous | (267) 294-7775
Softball: John Brandenburger | (215) 885-7255
| | | | |
| --- | --- | --- | --- |
| Baseball | Age Range | Cost | If Registered & Paid by 1/31/18 |
| Tee Ball | 4-6 yrs (4 yrs of age by 5/1/18) | | $75 |
| Coach Pitch | 6-7 yrs (6 yrs of age by 5/1/18) | | $85 |
| Intramural Machine Pitch   | 8-9 yrs (8 yrs of age by 5/1/18) | $105 | $95 |
| Travel/In-house   | 9-11 yrs (9 yrs of age by 5/1/18) | $195 | $180 |
| "M" League/ In-house   | 9-12 yrs (9 yrs of age by 5/1/18) | $195 | $180 |
| 13-16U Connie Mack | 13-16 yrs (13 yrs of age by 5/1/18) | $205 | $190 |
| 13-16U Jr Legion | 13-16 yrs (13 yrs of age by 1/1/18) | $375 | $350 |
| | | | |
| --- | --- | --- | --- |
| Softball | Age Range | Cost | If Registered & Paid by 1/31/18 |
| Coach Pitch | 5-8 yrs (5 yrs of age by 1/1/18) | | $85 |
| Intramural | 9-10 yrs (9 yrs of age by 1/1/18) | $125 | $115 |
| Travel | 11-16 yrs (11 yrs of age by 1/1/18) | $160 | $150 |