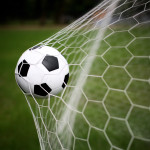 Registration for FALL 2017 ROSLYN SOCCER is closed.
Contact: Eric Engler, rbgcsoccer@gmail.com
---
$90 per player
Use the chart below (using the year your child was born) to see what age division your child will be slotted. No child will play outside of his/her age group. For the 2017 season we will again offer soccer to 4-year olds.
U6 – Born in 2012 or 2013
U8 – Born in 2010 or 2011
U10 – Born in 2008 or 2009