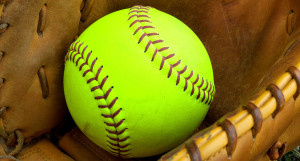 Registration for SPRING 2018 ROSLYN SOFTBALL is now open! Click here to access our online registration portal. Read more about teams and age brackets: click here.
Softball Commissioner: John Brandenburger (JohnBrandenburger@gmail.com)
---
About the Softball Program
COACH PITCH SOFTBALL (Girls, 6-8 years of age)
The Coach Pitch Softball Program is an extension of the Tee ball program. Instead of hitting from a tee, the coaches pitch to the batter. The same basic fundamental skills are emphasized as in the Tee ball program, with the additional concepts of swing strikes, force out, tag plays, and 3 outs constituting 1/2 an inning. This program is for girls ages 6-8. Games are non-competitive. The season begins in March with weekly indoor practices. Outdoor practices and games begin in April. The season concludes in late-May.
~ more information coming soon ~